See how the freemium model works, which are the main companies that use this strategy and decide if it is interesting for your business
Have you ever thought about offering a kind of "free sample" of your service to attract and stimulate customers and get to know your product better? The freemium model is a strategy that works with this line of thinking.
However, there are several particularities and characteristics that prevail in this strategy and that, when used well, can be very valuable for your business. And that's what we're going to show you today!
What is the freemium model and how does it work?
The freemium model is a strategy that aims to attract new customers and generate new leads. Its name comes from the combination of the words "free" (free or gratuitous) and "premium" (which suggests something more exclusive and/or qualified).
In practice, the freemium model is characterized by providing a free service and/or product to customers, using the experience that the consumer will have with this version as a bait for them to migrate to a paid version of the system.
Generally, the freemium version (free) is more limited and brings more basic features, but it already shows how the usability of the service/product in question is. So, if customers like what they experience in the freemium version and are looking for a more complete solution, they can purchase the paid version of the product.
Companies that use the freemium model
Several companies have already understood the benefits of adhering to the freemium model strategy to attract more customers around the world.
A great example is Spotify. To attract users, it offers free plans that allow people to get to know the streaming service and enjoy it. However, the freemium version has some limitations and interruptions, such as ads between tracks and the permission to skip only six tracks per hour, for example.
People are then familiar with the platform and, if they want to get rid of these limitations and fully utilize Spotify, they can choose to pay monthly for the service. Apparently, the plan is working, as in 2020, Spotify reached the mark of 130 million paying users.
Another company that uses the freemium model very well is Dropbox, a SaaS that offers online file storage and sharing service. In the freemium version, anyone can store up to 2GB of files. However, for those looking for more space to save documents and access them anywhere, it is possible to purchase the premium version.
Dropbox offers special plans for individuals or companies, each with its own characteristics. However, the big difference when opting for the paid version is having more storage space.
What are the advantages of adopting this strategy?
The main advantage of the freemium model is related to the ability of this business model to offer a qualified and free experience to users. This will increase the value of your brand and, even if the user does not subscribe to a premium plan, he will have a closer relationship with your brand and become a lead – or potential customer.
Freemium is an excellent way to attract people to your top of the funnel, it is an interesting conversion strategy for visitors to become prospects and, over time, convert into customers.
Another benefit that this strategy brings to your business is related to the ability you will have to get to know your consumer better.
After all, to subscribe and/or purchase a freemium service and/or product, although the customer does not need to pay for the product, he/she needs to register to use it. This information and personal data are extremely valuable for you to direct your sales and digital marketing actions. After all, you will know in detail the profile of the user you want to turn into a customer.
What are the main risks of the freemium model?
The freemium model also carries some risks that you should be aware of. The first and biggest problem of this business model is related to attracting customers that do not fit into its strategy, that is, bad fit customers.
As the service/product offered is free, many users may decide to use it even without knowing what its features are. So, thinking about a long-term period, the problem will be to generate many unqualified leads, that is, those who just want to enjoy the free product without conversion.
And that brings us to the next challenge of the freemium model: making the business sustainable.
With few conversions and/or the attraction of many bad fit customers, it becomes more difficult to make this business model sustainable, which generates income to meet its financial obligations and, of course, grow.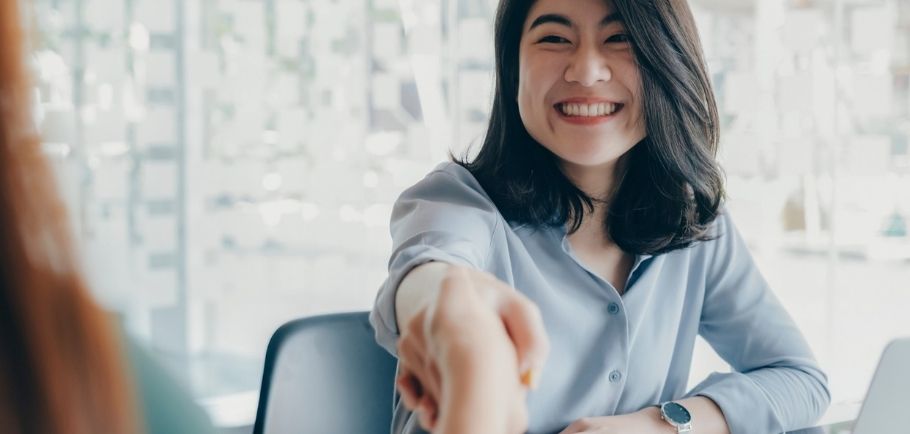 How to implement and manage this business model?
To implement the freemium model, in addition to knowing the advantages and risks of this strategy, you need to know your product/service in-depth and also know who your target audience is.
To do this, list all the features of your business and select the most attractive ones to be added to the premium plan. However, when choosing these features, make sure that the freemium package is also qualified and provides a good first impression for the customer.
Remember that the features in each model (freemium and premium) must be balanced. Thus, it is essential that there is clear value in the premium product and that it is accessible to the user. On the other hand, make sure that the limits imposed by freemium do not detract from the customer experience, but create a feeling of "I want more".
Finally, it is understood that the freemium model is a good strategy for brands that want to strengthen their relationship with the public and strengthen their presence in their market . However, it is necessary to find a balance to ensure that the service/product offered is profitable and scalable, attracting more and more qualified leads and ensuring their conversion into premium customers.