See how Mobile Commerce has conquered a large share of the public in recent years and start joining this business format for your brand
Surely you have heard many times about e-commerce. But what about mobile commerce (or m-commerce), do you know? 
Believe me: it is past time for your company to invest in this sales format to attract new consumers, retain loyal customers and also show that it is following the main consumer trends in the world today.
Below, we will explain in more detail what mobile commerce is. Also, we will introduce you to the scenario of this modality and give you good tips for you to do well when investing in m-commerce for the success of your brand. Let's go together? 
What is M-Commerce?
Mobile commerce, or m-commerce, refers to purchases/transactions made through mobile devices with an internet connection, such as smartphones or tablets .
That is, while e-commerces are electronic commerce that allow transactions through all electronic means, such as computers and notebooks, m-commerce represents only those that are carried out through mobile devices.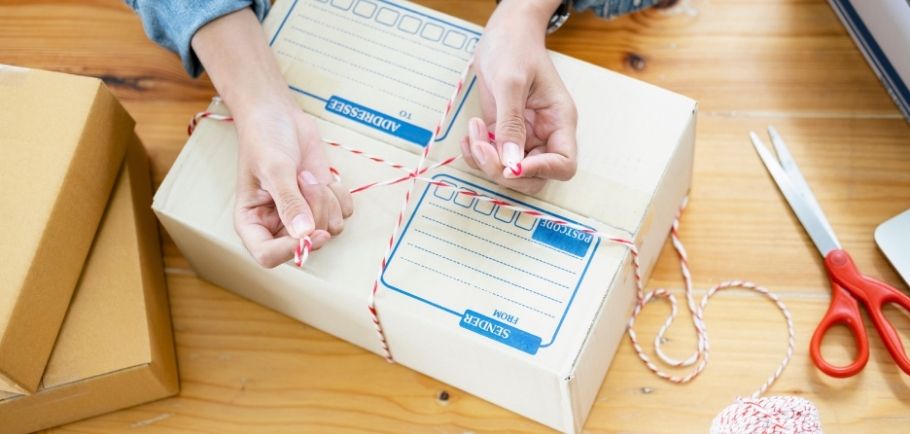 How important is it to invest in an M-Commerce platform?
Well, the data mentioned above should have already shown you a little bit of the importance of offering a mobile commerce platform to consumers.
This is because the act of shopping via tablets and smartphones is a habit that is here to stay and that has already conquered a large portion of people.
In addition, it is worth mentioning that: if you are not present on these devices, your competitors probably will be.
Therefore, in addition to failing to win new customers, you may also lose a portion of your audience to brands that are adapting to new consumer trends. And that's not what we want, right?
Still, from time to time, Google's algorithms started to prioritize responsive sites. That is, they run well on mobile devices. That way, if your virtual address doesn't have this responsive design and doesn't have the ability to adapt to different screen sizes, it will be at a disadvantage in search engine rankings.
Tips for doing well in Mobile Commerce
Make your website responsive
It is impossible to talk about mobile commerce without mentioning the importance of having responsive pages. 
By default, all websites can be accessed through a browser application on mobile devices. However, this does not mean that the page is really responsive.
A responsive virtual address, as mentioned above, is one that adjusts according to the size of the screens of different devices. It guarantees good navigation and usability for the user regardless of the smartphone or tablet he is using.
Therefore, to be successful in e-commerce, it is essential to keep this in mind and, of course, ensure this responsiveness on your website.
Ensure pages load quickly
Did you know that according to research done by Think With Google, 53% of people tend to abandon pages that take longer than three seconds to load? That's right!
Therefore, ensuring a website and/or an app with pages that load fast can be essential to avoid this problem. 
Also, keep in mind that users will often be using mobile data networks to access your address. Therefore, it is important that it is light, intuitive and easy to navigate.
Focus on User Experience
Focusing on user experience should always be the biggest concern of your business. And, of course, that's also true when we're talking about mobile commerce. 
Therefore, plan well the way in which you want to present your brand, ensuring that your website offers a positive and satisfying experience to visitors. Put yourself in the consumer's shoes, visit your brand page on multiple devices and ensure everything is working as it should.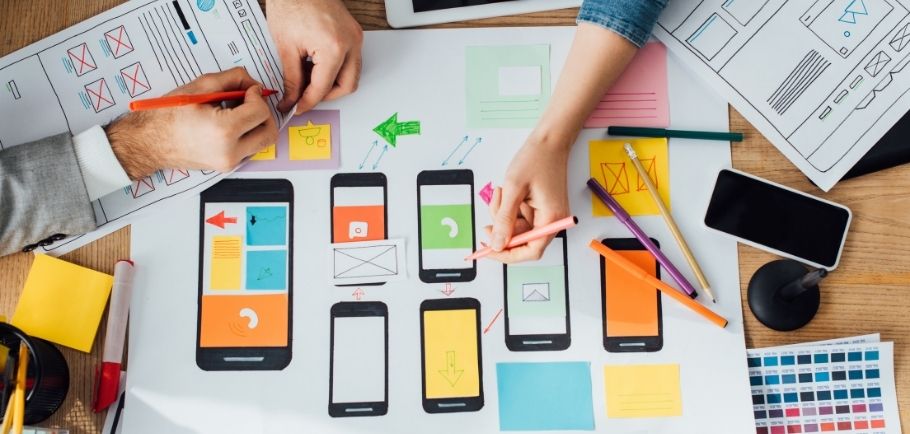 Show visitors that your mobile commerce is secure
Although the habit of buying online has grown a lot in recent times, many people still feel insecure when making a purchase. 
In fact, studies reveal that 18% of people cite a lack of trust in a website to leave their banking information as a reason for cart abandonment. This is because visitors need to feel safe when shopping on your mobile app or website. 
To avoid this issue and succeed in m-commerce, reinforce that your brand is reputable and trustworthy. Provide all the information necessary for the consumer to feel safe when carrying out transactions.
Use testimonials from satisfied customers on your website, as well as provide the necessary security certificates to consumers. Also, try to accept different forms of payment, as this helps consumers to close the purchase.