Well, Sales Engagement is the term used to define the commercial interactions or engagements that take place between the seller and the buyer during the purchase process.
However, it is essential to emphasize that engaging a person is much more than simply presenting a sales pitch and talking to them. 
Engagement is a two-way street, it's talking and also listening to the lead . It's bringing that person "into the house", captivating them and winning their trust during a sales conversation. 
Therefore, it can be said that Sales Engagement is more than a good relationship with customers, as it encompasses a series of good practices that must be followed for the salesperson to succeed in their negotiation. 
To put these strategies into practice, it is important to have good planning, customize the service, approach through different channels and also use the appropriate tools to engage the customer. 
How to apply Sales Engagement?
A data-driven process is a secret to a good sale. Data, when interpreted, becomes information and that information turns into valuable knowledge about your customer. 
To get to this point, the ideal thing is that you choose a platform that offers the complete tools for collecting and visualizing this data. It is this platform that will open paths according to its features.
What are the characteristics of this sales strategy?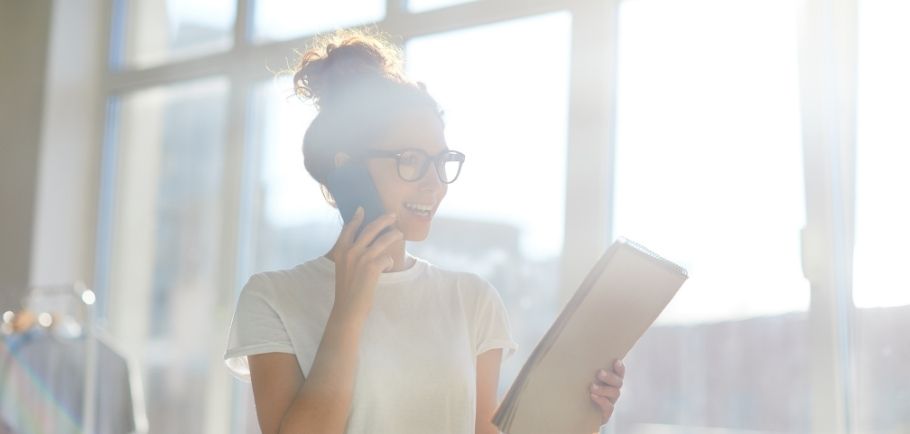 First, it is worth mentioning that to be successful with the Sales Engagement strategy, it is important to have tools that provide the necessary support to salespeople. These tools provide the degree of automation needed for professionals to perform day-to-day tasks more efficiently and productively.
In them, it will be possible to see what stage the lead is in, their personal information, their main problems to be solved, among others. That said, the main features that involve this sales strategy are:
Two-way street
To put Sales Engagement into practice, it is essential to understand that this methodology is a two-way street. It is an exchange of engagement between the seller and the customer. Therefore, it is from the information provided by the lead that the salesperson will be able to guide the prospect's next steps in the best way.
The more the salesperson knows the needs of the future customer, the more he can find solutions to engage them.
Have the mapping of the customer situation
To succeed and engage the customer, it is essential to understand their entire journey. That is, your problems, challenges, motivations and what else might influence you to make a decision. It's important to analyze all the information you have about this contact and then understand if it really is a potential opportunity for your business.
Extraction and use of data
More than understanding and mapping the client's situation, it is necessary to extract and analyze this data before making your proposal. It is based on this concrete information that the seller will effectively understand which problem needs to be solved – and, for that, which product/solution is the most suitable for each case.
4 Sales Engagement Techniques to Use
1. Educate the prospect
To educate your lead, avoid talking about your service/product all the time or sending offers. Instead, educate him on the subject. Teach the customer how to solve their problems with the help of your company.
Do it naturally, offering rich and valuable knowledge to the prospect. If your brand really is the best option for him, he will notice.
2. Be careful when communicating with the lead: personalize the contact, be relevant, kind and intelligent
The Sales Engagement strategy calls for extra care in the relationship with the prospect. Therefore, despite using tools that will give you important data about each lead, humanize the relationship when contacting them.
Avoid sending excessive emails, which only talk about your product and don't care who is receiving the message. This action may even cause your emails to fall straight into SPAM. 
So, when contacting the lead, show how important they are. Offer relevant information, listen to what he has to say, don't force the bar.
Also, train salespeople who are empathetic, skilled, who know how to listen, who are honest and transparent. No robotic service, huh!?
3. Practice consultative selling: listen to the customer!
More than a salesperson: a consultant! 
Sales Engagement reinforces the importance of salespeople effectively practicing active listening, understanding what the lead has to say and listening to their problems. From there, it will be possible to study a solution and offer the best advice to improve that person's life.
4. Show your customer value
Show the customer that he is paying not only for your service and/or product but also for other attributes, advantages, unique features, and even for the good experience and efficient service he is receiving. It is important to show the value of your company to him, reinforcing that you will solve his problems, whether they are: increasing revenue, reducing costs, reduce risks, among others. 
Last but not least, it is always worth mentioning that Sales Engagement is a strategy to bring the customer closer to your company. And then, how about putting this learning into practice by having a team of salespeople better prepared to serve, attract, conquer and retain your customers?